Donating to our Museums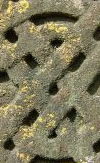 The museum service is grateful for your generous gift. So that we can accept your gift we ask you sign a form, called a transfer of title form.
We can only accept your gift without conditions. This means that your gift will become the museum?s property and you and your family will not be able to claim the gift back. In addition, we will not have to consult you about any use we make of your gift. This includes how it is displayed and whether it is lent to other museums.
If, in exceptional circumstances, we no longer require it, we will dispose of it in accordance with the guidelines of the Museums Association, which favour transfer to another museum.
Our collections are large and this means that very few gifts are put on permanent public display. When not on display they are carefully stored and are available for research and education purpose
---
Share this information