Brander Museum, Huntly
The Square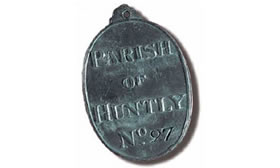 Huntly
AB54 8AE
MGC Registered Museum
Visit this recently refurbished museum showing civic regalia, an extensive collection of communion tokens and displays on the Huntly textile industry.:
Due to staff shortages, this museum is closed at present. We do apologise for any inconvenience that this may cause.
Access
Parking: car park in square in front of Museum/Library building.
Access: ramped access to front door of building; museum (on ground floor) completely accessible to wheelchair users.
Exhibitions
Communion Tokens.
Learn about Huntly born author and poet George MacDonald.
Recall Huntly Life and Times.
For more information tel: 01771 622 807
---
Share this information