Parking Fines (Excess Charge Notices)
In this section you can find information on:
Reasons you may have received a parking fine
If you have received an Excess Charge Notice (ECN), this is because you have not adhered to the conditions of use of the car park. Excess Charge Notices are most commonly issued as a result of a failure to display a valid parking ticket, parking outwith a marked bay or not displaying a valid Blue Badge.  
Please ensure you obtain and display the correct ticket, display your Blue Badge if you have one and always park within the marked bays.
Full conditions of use can be read in the Aberdeenshire Council Off Street Parking Order(s) 2014. 
How to Pay
Payment scales
Three Payment Scales are available (details are provided on the ECN):
Instant Payment £20: Pay online or at the Pay & Display Machine (coins or card) within 24 hours of issue of ECN (only available after 30 January 2016)
Discount Payment £40: Pay online or by cheque (for payments made after 24 hours and within 14 days of issue of ECN)
Full Payment £60: Pay online or by cheque (for payments made after 14 days of issue of ECN)
Payment methods
Pay online by credit or debit card (please note that a 2% surcharge is applied if using credit card)
By post - cheques or postal orders should be made payable to Aberdeenshire Council (please do not send cash through the post)
How to Appeal

Appeals must be received within 14 days of issue of this notice. Telephone appeals or appeals in person will NOT be considered. 
If you believe that you have not breached the conditions of use of the car park and wish to challenge the issue of an ECN, you can appeal online providing the ECN reference, vehicle registration, name, address, email, reasons for your appeal and any supporting evidence.
Know Your Parking Rights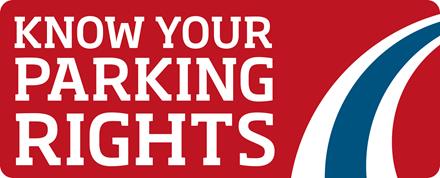 For information on Knowing your Parking Rights please view the British Parking Associations Know Your Parking Rights website. 
---
Share this information