Adoption case studies

Adoption case studies
We have supported many families through their experiences of adoption and we have invited some of them to share their experiences.
Please note, these are not photos of the children. We have also changed names and specific details to protect confidentiality.
Brogan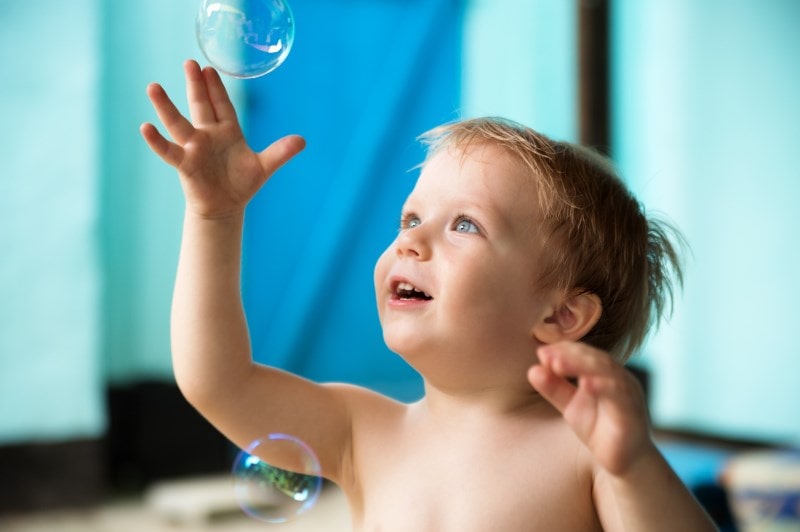 Brogan is 9 months. Both his parents have undiagnosed learning delay and were both in care growing up, having had very poor parenting. His mother suffered physical and sexual abuse. His father was considered out with parental control at the age of 9. Both have misused drugs and alcohol since their teenage years. They are in their early 20s, neither has ever worked and they struggle to maintain tenancies.
Brogan was born with suspected Neo Natal Abstinence Syndrome - his mother stated she was using cannabis, heroin and drinking cider in pregnancy. Tests showed only very low traces of substances in his system however and he did not require medicinal withdrawal treatment. He stayed in the neonatal unit for 5 days after he was born as he struggled to feed and required nasal tube feeding for 72 hours. Nursing staff then introduced a robust feeding routine to which Brogan responded well to and this enabled him to be discharged at 6 days old. Brogan needed tightly swaddled before he would settle. He slept for long periods and was easily upset when awake.
He came to stay with his foster family at 6 days old where he settled reasonably well. He could be unsettled during the night but sleep for long periods during the day. His feeding was at times difficult – he would reject his bottle or fall asleep during feeds and ensuring he had enough formula could be a challenge. He suffered from reflux and colic. It proved very tiring caring for Brogan.
Due to unforeseen circumstances, Brogan had to move to a new foster family at the age of 4 months and this perhaps added to his difficulties as it took some time to get him into good routines again. He was initially quite resistant to his new carers. This improved however with patience and responsive caring.
Brogan now sleeps largely through the night – 11 -12 hours, although is easily disturbed. He has a good feeding routine and has started enjoying more solid foods and likes to hold a spoon when sitting in his high chair. He can sit up unsupported for periods of time and is interested in his toys. He can be startled by noisy toys or sudden noises or movement but loves music and toys that light up. He has a light up, musical mobile over his cot which seems to mesmerise him and he smiles and babbles when lying watching it.
Brogan is a small and frail looking infant for his age but appears to be meeting his significant milestones. He is not yet showing signs of becoming mobile. Medical professionals seem happy with his progress but consider that he is still very young to make assumptions and there may be some uncertainties that may not become apparent until he gets older.
He is described as sensitive and easily startled and upset. He can be soothed however and still likes to be tightly swaddled in his fleecy blanket and this seems to make him feel safe and he loves being cuddled and talked to like this. He makes best eye contact and verbal interactions when swaddled and cuddled. His foster carer loves this comforting, quality time spent with him but is equally encouraging Brogan to develop age appropriate independence and resilience trough play.
Moving to a new adoptive family is likely to disrupt Brogan's sense of security once again and he will likely regress in most areas of his development. New carers must understand this and take a very child responsive approach to help Brogan settle and feel safe in their care over time. This may take some time. The transition and transference of attachment will be critical and close cooperation between foster carers and adoptive carers will be essential. Brogan is likely to be quite unsettled and 'object' to the changes he will experience.
Caity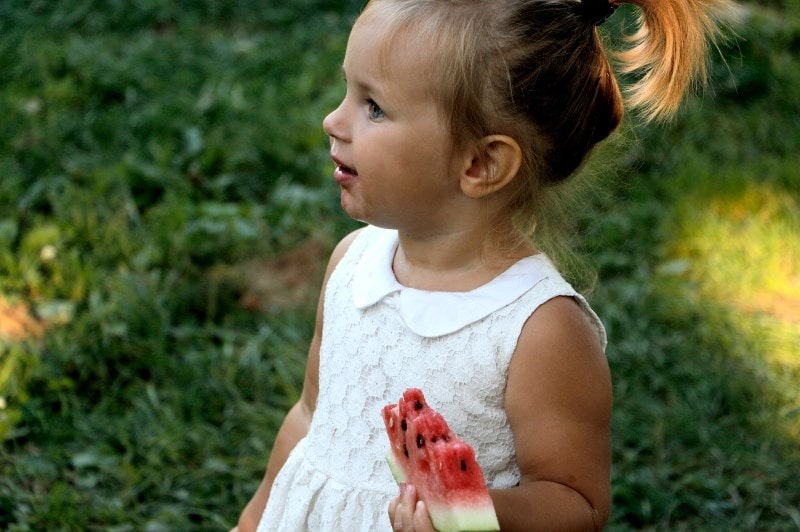 In the first three years of her young life Caity experienced significant neglect. She was often left alone, hungry and scared. She did not have a reliable or consistent primary carer to love and protect her causing her to become withdrawn and 'frozen' in her attempts to survive.
When Caity came into foster care she was delayed in terms of both her emotional and physical development. Meal times were especially difficult for Caity when she moved to her foster family. She would gorge on food until she was sick and steal food from the cupboards to hide in places around this house. Her foster carers understood that this was because she was seriously undernourished in her early life and so she didn't trust them to feed her consistently. Her foster carers were careful to ensure Caity always knew she could get access to food if she was hungry.
Within a few months of consistence and perseverance Caity was making steady progress. Her speech was developing and she became able to communicate her needs more appropriately. Caity was beginning to relax and trust her foster carers, as she learned to know that all her basic care needs would be met. Caity was still withdrawn at times and needed lots of support and encouragement to try new things.
Caity was beginning to smile more and she was enjoying being in a nursery and engaging with other children. Her foster carers described her a "kind wee soul with the most beautiful blue eyes".
When Caity was 4 she moved in with her adoptive parents. Caity is now age 6 and is in primary 2.
Caity has needed her adoptive parents to be patient with her and very consistent in their parenting and boundaries. She has blossomed in her family and is a very popular girl in her class, only requiring a little extra support with numbers.
Caity continues to feel anxious at times and when she does she sometimes steals food and occasionally this is from the other children lunchboxes which can cause tension amongst her peers. However, her adoptive parents accept that she may always struggle with changes and they support her with this. Her adoptive parents sometimes have a tough job getting the teachers and other parents to accept that Caity needs different approaches than other children might do to help her through the school day, but they keep advocating for their daughter.
Caity often asks questions about her 'tummy mummy' and her adoptive parents speak openly with her in an age appropriate way to help her begin to develop an understanding of her life story. They know Caity will need support with this throughout her whole life. They feel quite relaxed about this, knowing that a little information now and again will be much more manageable than storing it all up for later or worse – that adoption is something to be secretive about. They know that for Caity to grow up feeling comfortable about her birth heritage that it must begin with them feeling ok about this. This is part of Caity and her adoptive parents embrace every aspect of her, they accept her unconditionally.
Contact
Are you ready to start your adoption journey?
Telephone: 01467 532800
Email: adoption@aberdeenshire.gov.uk
Facebook: Adoption and Fostering Aberdeenshire
---
Share this information