Round Cairns and Other Burial Mounds
During the late Neolithic and early Bronze Age, a large number of, usually circular, burial mounds were erected in prominent locations to intern important members of the community. The rites of inhumation (in short, stone-lined cist graves), and cremation (in large pottery urns), were practised.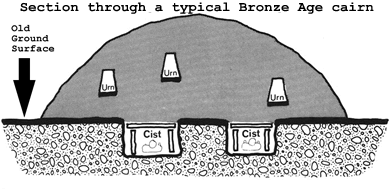 View Short Cist Burial with Beaker which was discovered during house building in Aberdeenshire.
Cairns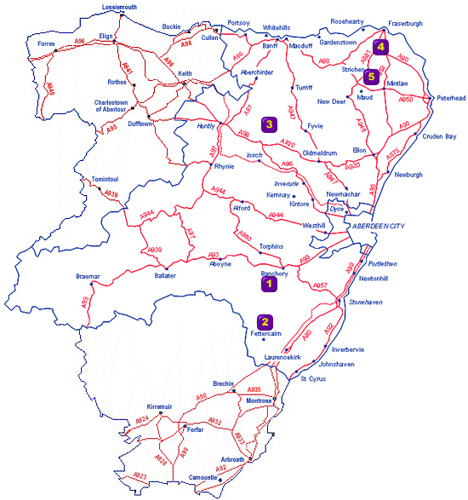 Unclassified road leading N off B976 to access track for Bucharn Farm. Site lies about 100m SE of farm.
Adjacent to B974. Parking possible at viewpoint, s short distance to the S.
8 miles (13km) E of Huntly. On side of road between B9001 and Wells of Ythan. Walk up hill for about - mile (800m), along field boundaries from Logie Newton Farm.
3.5 miles (5.6km) S of Fraserburgh on the E side of Memsie Village, off the B9032 E from the A981.
In forestry plantation. Car park at the entrance to the forest, adjacent to the minor road off the A950.
---
Share this information