North East Folklore Archive (NEFA)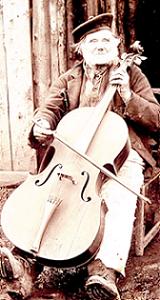 NEFA, The North East Folklore Archive, is an award winning on-line cultural cultural resource established in 1999 for the study and appreciation of the traditions and social history of Aberdeenshire.
The web based archive at www.nefa.net is freely available to the general public and schools alike. Focusing primarily on the North East's farming and fishing communities, the archive content includes written articles, recorded interviews, biographical notes, photographs and diaries. The archive also features an ever growing collection of sound bites from traditional songs and fiddle and pipe tunes.
NEFA is administered by Aberdeenshire Council's Arts Development Team and was initially supported by the Scottish Arts Council, The Heritage Lottery Fund and the European 5B development scheme.
The content is regularly updated as the rich and varied history of North East Scotland continues to be explored.

---
Share this information