Who's Who
The Year of History, Heritage and Archaeology in 2017 provides the perfect opportunity to discover the heritage resources that Aberdeenshire Council and its partners have to offer. Find out more about who we are, what we do and our 2017 activities. 
Aberdeen City and Aberdeenshire Archives
Aberdeenshire Council shares its Archive Service with Aberdeen City Council. The Archive Service aim to collect and preserve historical records relating to North East Scotland and to secure significant modern records for future generations. Its role is to safeguard and ensure the long-term survival of the archives in its care on behalf of the local authorities and the general public, as well as to provide access to these historical records and assist individuals with their research. 2017 will see the launch of a book of "Treasures" from the archives, as well as events and exhibitions. Keep up to date with their activities via Archive Service Twitter and Archive Service Facebook. 
Archaeology Service
Aberdeenshire Council Archaeology Service (ACAS), which also provides a service for Moray Council, Angus Council and Aberdeen City Council, has the role of locating, evaluating, safeguarding and interpreting all archaeological sites in the North East of Scotland. Search the Historic Environment Record (HER) for yourself to learn more about your local area, view our 3D models to experience archaeology in the virtual world, or find inspiration for archaeological adventure in our Sites to Visit section. In 2017, we will be creating an online celebration of some of the "Famous Faces" of Aberdeenshire.  
Arts Development Team
The Arts Development Team works with a broad range of partners to strengthen the arts sector and creative industries while increasing participation in the arts. The Team will be working toward the following strategic priorities: widening access to cultural activity, supporting creative practitioners and industries, developing the infrastructure for the arts and supporting Aberdeenshire's learning communities. 
Built Heritage Team
Aberdeenshire Council's Built Heritage Team provides advice and guidance on the unique and diverse historic built environment of Aberdeenshire. Through initiatives such as the Historic Asset Management Project, Fraserburgh 2021 and Portsoy and Banff CARS scheme, the buildings of Aberdeenshire are safeguarded and their continued use assured for future generations. The team also showcases the built environment through the annual Doors Open Days and the biennial Design Awards. 
Doors Open Days
Doors Open Days, organised by the Scottish Civic Trust, is a national event which sees buildings across Scotland that are normally closed to the public open over each weekend in September. It allows you to go "behind the scenes" and explore new places and spaces, opening up "hidden" architectural treasures on your doorstep! In 2017, to celebrate the Year of History, Heritage and Archaeology, Aberdeenshire's Doors Open Days will be a two-day event held on Saturday the 16th and Sunday the 17th of September. 
Economic Development
The Economic Development team supports businesses and communities to grow sustainably, working collaboratively with teams across the council to highlight all that Aberdeenshire has to offer. Information and advice for those living and working in the area, and inspiration for places to visit in the region, including travel and accommodation suggestions, details of Visitor Information Centres, and themed trails to explore can be found on their website.  
Family History
The Aberdeenshire Council Registrars can provide advice and assistance for anyone researching their family history. Family history can be researched through a number of places, such as local libraries, museums and archives which are held at Old Aberdeen House. You can find more help on the Routes to your North East Roots website, which brings together research material from Aberdeen City and Aberdeenshire. 
Haddo Country Park
Accorded country park status in 1980, Haddo Country Park has over 100 hectares of estate policies, grassland, plantation, mixed woodland, lakes and ponds, all surrounding the NTS operated Haddo House. With help from the Heritage Lottery Fund, the park has undergone major renovation including the restoration of many of the historic monuments found throughout the park. Events and activities run throughout the year, or you can even volunteer! Keep up to date via Haddo Country Park Twitter and Haddo Country Park Facebook. 
Heritage and Place
The team manages Aberdeenshire's Place Partnership with Creative Scotland and Aberdeenshire Museum Service, which operates three museums in Aberdeenshire - at Aden Country Park, Banchory and Peterhead - as well as a storage facility, visitor centre and education room at its headquarters in Mintlaw. The team also supports a number of museums run by local history and heritage groups. You can search the museum catalogue online, and keep up to date with their activities and events via Place Twitter and Place Facebook. 
Library Service
More than just a lending library, the service offers activities and events throughout the year across Aberdeenshire, can help with family and local history research, and is home to the George MacDonald Collection – the Huntly-born novelist and poet, who was a pioneer of the fantasy literature genre. Keep up to date via Library Service Twitter and Library Service Facebook. 
Ranger Service

With six rangers based throughout Aberdeenshire, plus a warden and seasonal staff at the Bennachie Visitor Centre, the Ranger Service aim to help visitors and residents to explore and enjoy the rich natural and cultural heritage that Aberdeenshire has to offer. Keep up to date with their activities via Ranger Service Facebook. 
VisitAberdeenshire
VisitAberdeenshire offer everything you need to help plan your trip to Aberdeen and Aberdeenshire, including inspiration for what to do, events and where to eat. Keep up to date via Visit Aberdeenshire Twitter, Visit Aberdeenshire Facebook and share photos of your visit on Visit Aberdeenshire Instagram.
Visit Scotland
As the national tourist agency for Scotland, Visit Scotland provides a wealth of ideas for how and where to experience history, heritage and archaeology across Scotland in this celebratory year. With details of events and festivals, places to visit, and help to plan your trip, they offer everything you need to get the most out of your visit to Scotland. Keep up to date via Visit Scotland Twitter, Visit Scotland Facebook and share your photos of Scotland on Visit Scotland Instagram.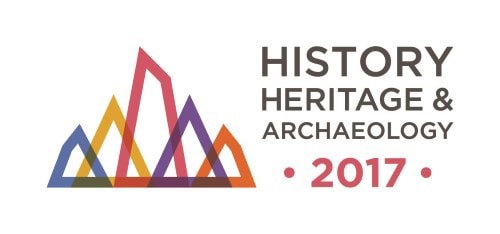 ---
Share this information