Kerbside collection changes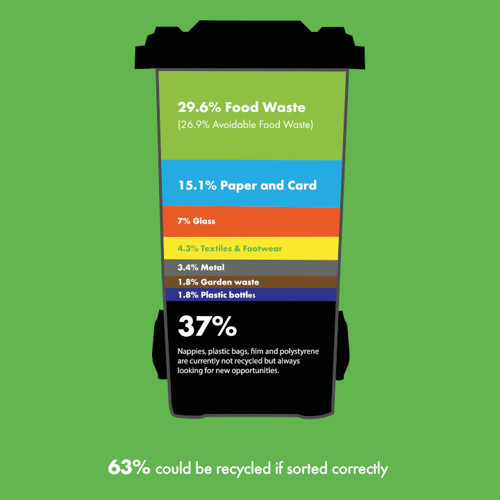 Around 70% of the waste we produce is recyclable using the existing recycling services.
3-weekly collection cycle
To maximise recycling, we are changing how often the bins are emptied, moving to a 3-weekly collection cycle (one bin and a food waste caddy emptied every week):
Week 1: Food waste caddy and non-recyclable waste bin (often known as landfill or refuse bin)
Week 2: Food waste caddy and 240L blue lidded recycling bin for paper, card and cardboard
Week 3: Food waste caddy and a new 180L orange lidded recycling bin for mixed containers
The new service will begin to be rolled out from April 2023 beginning in the Kincardine and Mearns area and will take up to a year to roll out across the full Aberdeenshire area. We will contact you by post when the new service will be rolled out in your area.
The materials that can be recycled on the kerbside remain the same. The only difference is the introduction of an additional recycling bin to allow the separation of paper, card and cardboard from the remaining mixed containers:
plastic bottles, pots, tubs and trays
metal food and drink cans including aerosols and foil
food and drink cartons
This will increase the quality and capacity for recycling material.
---
Share this information